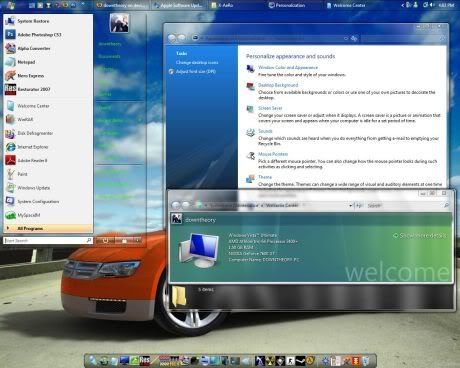 Download: X-AeRo FINAL aka "Vista R7″ for Vista
Author: downtheory
Size: 8.0 MB
Author's Note:
This is the FINAL version of this theme. I will update or maybe add something to it every now and then, and only upon request. I feel like I`ve gained enough experience through this project, to start a new one.
CHANGES:
I`m sure most of you have been following the progress of "Vista R7″ aka X-AeRo, so I`ll let you guys see whats new for yourselves. Haha I`m tired of typing at the moment .
And also a note, this might still be classified as an "Aero Mod", so don`t expect anything TOO drastic haha. This is my first real theme for Vista, and definitely not the last.
INCLUDED in this release are:
Start menu text colors:
Blue
Yellow
Black
White
Red
Green