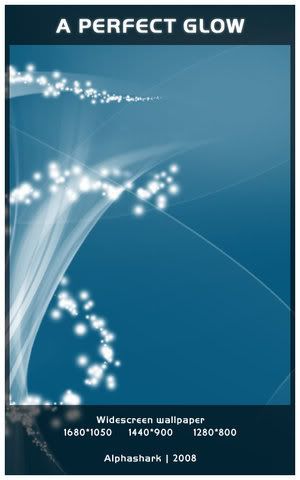 Download: A Perfect Glow Wallpaper Pack
Author: Alphashark

Author's comment:
A Perfect Glow, completely made in Photoshop CS3 using shapes and brushes.
It's supposed to be a Mac-like wallpaper, playing with the colors and shapes of the original wallpapers that came with the earlier releases of OS X, but with a few own ideas.
Three widescreen resolutions included: 1680*1050, 1440*900 and 1280*800.